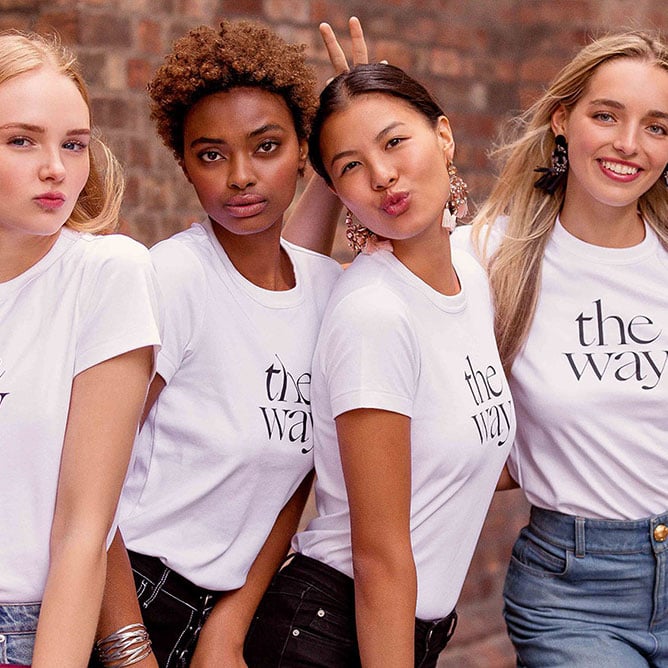 The Way we came about
The Way is a new fashion accessories brand curated by unparalleled experts, including fashion industry leaders, social media stars and A-list celebrities.
 
Created by former Harper's BAZAAR Australia editor-in-chief Kellie Hush, The Way was born in 2019 after Kellie saw a gap in the Australian retail market for on-trend accessories. Fortunate to travel the world with her job, Kellie realised when she came home trip-after-trip there was no one-stop shop where she could find a cute crossbody bag or a statement earring that was as on-trend as the fashion accessories she had seen in Paris, New York or Milan.  Kellie loves a high-low fashion fix so found herself shopping more and more overseas.
"Pure and simply I love fashion, and as editor-in-chief of Harper's BAZAAR I travelled all the time and sat front row at some of the most exclusive fashion shows in the world. I was there for the birth of Street Style and have seen digital and social media democratize luxury fashion, which was once an exclusive club for a very few. I also shopped a lot. And I mean a lot! And every time I came back to Sydney I always kicked myself that I hadn't bought that cute little bag at New York's Chelsea Market or that bling earring on London's High Street because I could never find anything like it when I landed back home. Especially not for the
same price!"
 
Which is how The Way was born... At The Way Kellie will take on the role as editor-in-chief and along with her amazing and experienced team will be providing you with the best accessories edit of season. The Way team will also be working with Kellie's fashion friends to create new exciting www.theway.com.au exclusives. Make sure you sign up for our newsletter.